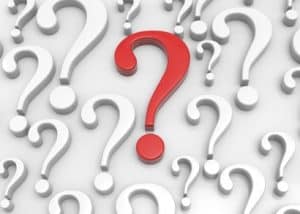 Do you have a favorite question to ask the interviewer?
Let me set the scene.
You've spent an intense 30-60 minutes talking about your experience and why you are a great candidate for the job. As the interview comes to a close, the interviewer asks you:
"Do you have any questions?"
What do you say? I've seen many lists of powerful questions to ask, but I have one clear favorite. I can't recall where I first learned this magic question, but I have used it myself for many years. It's so powerful I recommend it to all my clients (and anyone else who asks).
Are you ready to know the magic words to say? Here you go:
"What results do you need to see in 3- (6- or 9- ) months from the person you hire in order for you to consider this person a success in this position?"
Here are just a few reasons I absolutely love this question.
1. It works for you at any level.
From staff-level to C-level (CEO, CIO, COO, CTO, and more). You can adapt this question no matter what level you apply for.
2. It is adaptable to almost any industry.
I have used it extensively in IT, software development, and technology based jobs. I have also seen it work well for sales, financial services, customer service, social work, and teaching jobs.
3. This question helps create the perception that you know how to succeed.
It focuses on what it takes to succeed in this job. It shows that you want to know what matters most to the hiring company.
4. This question gets you concrete information you can use to understand what the job is really about.
(Not just what they say in the job description.) I recommend asking this question to everyone who interviews you and then compare the answers. You want to know what they want from you before you accept an offer. This question can give you that information. It can also tell you about how the organization works together and communicates with each other. The answers to this question can also give you clues about the internal politics before you become an employee.
5. Best of all, you can even use it in your current job to improve your career.
This is a great question to ask at performance review time, to get your boss to be clear with you about what she or he expects from you over the next year. Document the answer to this question, then track and report your progress as the year unfolds.
I challenge you to use this question in your next job interview or in your next 1-on-1 meeting with your boss. And then let me know what happens.
If you have a favorite question, I'd love to hear it. Just post it below or send me a message.